The UCDRA honors members with outstanding service to the association, additional community service, contributions to UC Davis during employment, and "innovative problem-solving and advocacy activity of benefit to UC Davis retirees."
Call for Nominations: 2019 Outstanding Service Honoree
Nominees Must:
Be retired UC Davis staff and member-in-good-standing of UCDRA and
Have provided extraordinary service in support of the UCDRA, such as serving on the UCDRA Executive Board and/or contributing in additional ways which could include:

Engaging in additional community service;
Making exceptional contributions to the campus during their career at UC Davis; or
Having engaged in innovative problem solving and advocacy activities of benefit to UC Davis retirees.  
Nominees will be contacted by the selection committee and will be asked to submit additional information about their contributions before the final selection is made.
Past honorees will not be considered nor should they be nominated.
The deadline to submit nomination is Friday, January 25th, 2019
Please email nominations to Mike Chandler at (fyrchf26@sbcglobal.net) or mail to the UC Davis Retiree Center, One Shields Avenue, Davis CA 95616

Name of Nominee: ______________________________________________________________
Email: ______________________________________ Phone No. ________________________
Please explain your reason for nominating this individual (100 words maximum).
2018: Janet C. Hamilton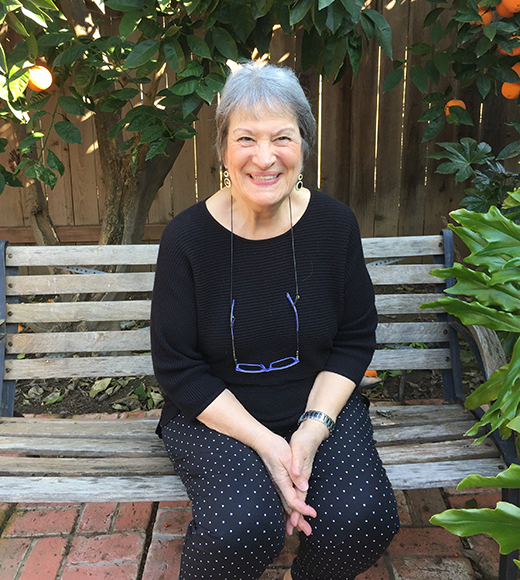 Long-time staff advocate Janet C. Hamilton has been named UC Davis' 2018 Outstanding Retiree.
Former vice chancellor for administration from 1991 until her retirement in 2003, Janet has continuously worked to support the interests of staff, both current and retired. 
The training classroom in the Hubert Heitman Jr. Staff Learning Center bears her name in recognition of her strong commitment to staff development.
Janet will soon begin her sixth term on the UC Davis Retirees' Association Executive Board, serving as past president. Long a member of the UCDRA, she first joined the board as vice president in 2013 to "participate in the commitment to advocate for quality retiree benefits" and to foster the continued engagement of retirees in campus life.
The relationship between retired staff and emeriti volunteers "is just as collaborative and supportive as the relationship between faculty and staff during my time as an employee," Janet said. "This makes work here very rewarding and fruitful. Our voices are heard and respected at the Office of the Chancellor and Provost, the Office of the President and by the other retiree associations across the UC community."
During her nearly 30-year career at UC Davis, she was active regionally and nationally in professional organizations that worked to improve the legislative and regulatory climate for universities and to provide quality professional development opportunities for staff working in and toward middle and executive management roles. "My greatest joy was in working with the folks at UC Davis and trying to make a positive difference in the world in which they worked."
Immediately following retirement, Janet served as a team member for the Northwest Association for Accreditation of Higher Education in reviewing several major higher education institutions, including the University of Washington, the University of Minnesota and Brigham Young University.
In recognition of her 2018 Outstanding Retiree honor, Janet and her husband, Frank, rode in a horse-drawn carriage in the Picnic Day Parade. Picnic Day 2018—the campus's 104th—fell on April 21 and featured the theme "Where the Sun Shines." Congratulations, Janet, and thank you for your service.
Past Recipients
2013
Deanna Falge Pritchard and Bill Pritchard and Sandy Filby
2012
Bob Halferty and Barbara Nichols
2011
Ed and Aggie Costantini and Norma Rice
2010
Hal and Rosie Cushing