2017 Lorena Herrig Career Enhancement Award:
Jenna Wilkerson, Pharmacy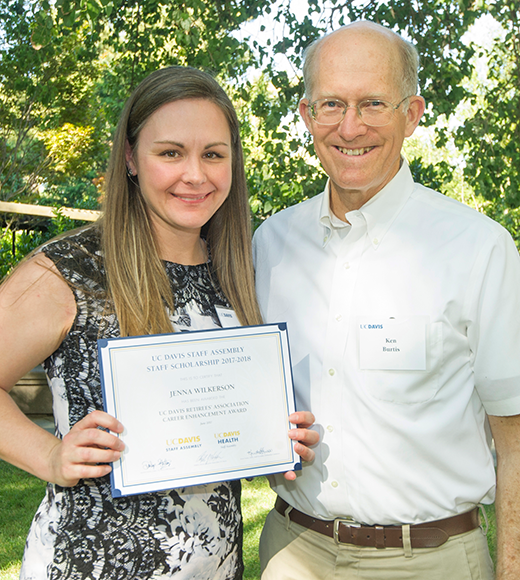 Jenna Wilkerson, recipient of the UCDRA staff scholarship for 2016, is pursuing a degree in management to help further refine her coaching and leadership skills. Jenna leads a busy life, balancing a family of four children, and a full time job as a Pharmacist Technician at the Health System campus. Leadership has always been an important staple of Jenna's life, and she is able to supervise and mentor colleagues while balancing the daily rigors of the pharmacy. Jenna also currently participates on the advisory board of Carrington College's Sacramento campus, helping to shape the future of Carrington's Pharmacy Technology Program.