2016 Lorena Herrig Career Enhancement Award:
Hannah Chale, Diplomacy - International Conflict Management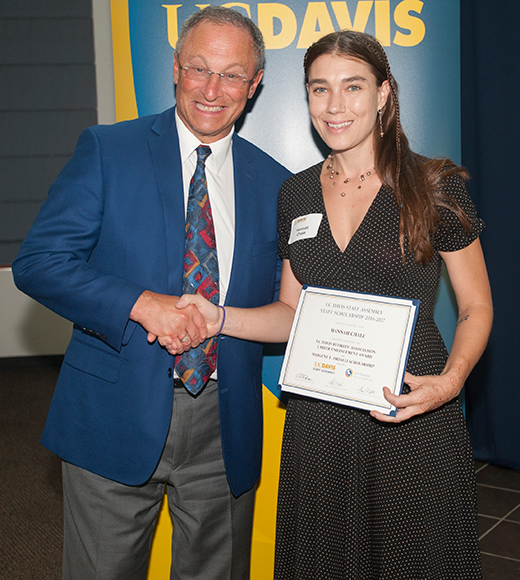 Hannah Chale, recipient of the UCDRA staff scholarship for 2016, works as a Contracts and Grants analyst for the "Feed the Future Innovation Lab for Collaborative Research on Horticulture," a lab managed by a team at UC Davis imder the Department of Plant Sciences and the International Programs Office.
Hannah is currently working to complete a MA in Diplomacy - International Conflict Management. She has focused her studies in International Relations in the context of International Human Rights, the teaching of the Universal Declaration of Human rights to international militaries and law enforcement agencies, and interstate conflict over natural resources. As an undergraduate student, Hannah published an article titled, "Teaching the Universal Declaration of Human Rights to Law Enforcement." She has volunteered with the campus Student Veterans Organization and Veterans Constituency Group, International House, and organized a UNICEF Trick or Treat event at Birch Lane Elementary School. She is a US Army veteran and a mother. Her father is a proud, disabled Iraqi war veteran.